Your choice of interior pool finish can make a huge difference.
Concrete Pools
For decades, smooth plaster has been the traditional interior finish, but recent advances in materials technology have brought about an exciting new array of options. These new finishes utilize reflective aggregate fragments to mimic nature with looks reminiscent of pebble-strewn riverbeds and sparkling seashores. The range of ingredients include quartz crystals, seashell fragments, glass beads and multi-hued aggregates, which in different light can turn your pool into a glittering tapestry of colour and texture.
The following swatch and photo shows PebbleTec Moonlight Grey exposed aggregate.
Vinyl Pools
The same natural looks can be achieved thanks to the selection of new liners now available for vinyl pools. Patterns include a range of pebble, granite and sandstone looks plus the prism effect of sunlight reflecting through water. Additional options include gemstone looks and a variety of mosaic tile patterns. Most patterns are available in a range of colours and come with, or without, complementary borders to simulate waterline tiles.
The following swatch and photo shows Tan Sierra Gold Pebble vinyl liner.
Exposed Aggregate for Concrete Pools
Aside from their beauty, aggregates are natural products and won't deteriorate like plaster eventually does (especially when pool water gets out of balance). Another advantage is that some exposed aggregates can be used above water. Plaster cannot extend above water, so these exposed aggregates are perfect for pools that feature shallow beach entries or tanning shelves. Exposed aggregate finishes do cost more, but the benefits they provide in added beauty and durability make it a worthwhile investment.
The extensive range of new products becoming available can be overwhelming, so ask your Betz representative to help you find the finish that best matches your needs. Here is just a tiny sampling of the almost endless array of finishes now available on the market.

PebbleTec exposed aggregate
Black Canyon
Tropical Breeze
Tahoe Blue
Moonlight Grey
Caribbean Blue
Sandy Beach
Crème de Menthe
Soft White
Diamond Brite exposed aggregate
Onyx
French Gray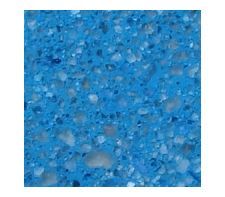 Midnight Blue
Tahoe Blue
Verde
Mojave Beige
Blue
Ivory
Please be aware that the colour of pool water will vary widely depending on factors such as: time of day, sky cover, lighting conditions, depth of water, clarity of water, etc. When it comes to making your final selection, your Betz representative can be a lot of help, especially if you have saved some photos of pool colours that you like.